A couple of days ago I visited the Norwegian National Museum. I find it interesting how the layout and interior design of the exhibition is sometimes as (if not more) engaging as what is being exhibited.
An example I saw of this was East of the Sun and West of the Moon which are showcasing drawings from among others Theodor Kittelsen. The images where great, but what caught me was the beauty of how the room was set up.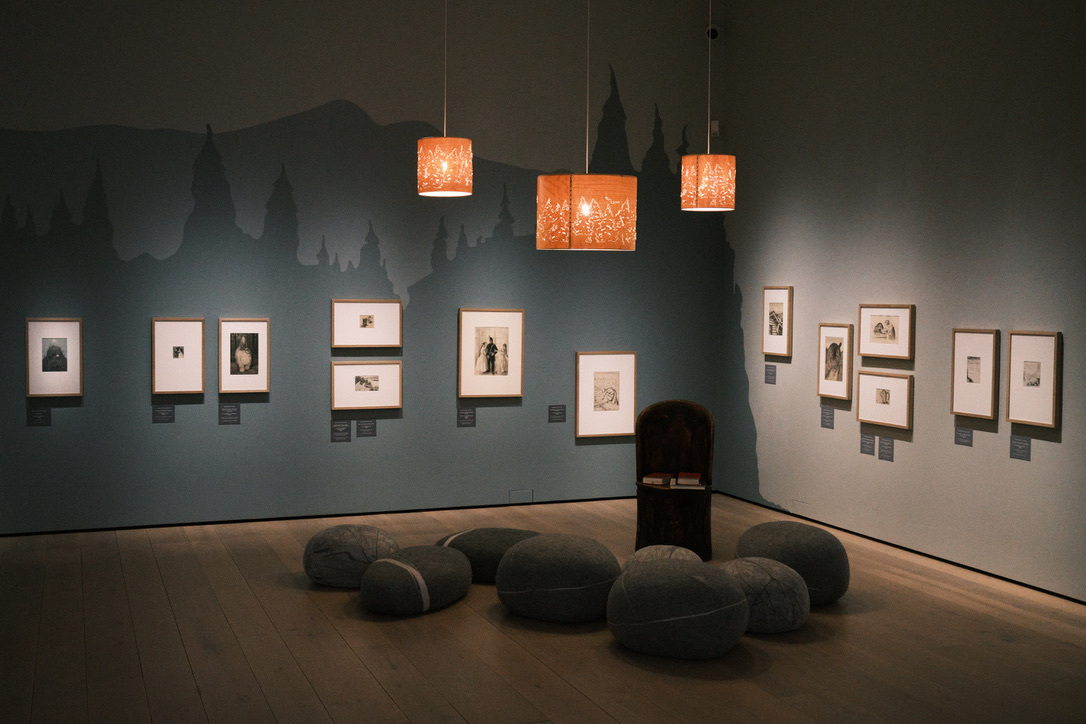 Photo taken with Fujifilm X100V at f5 1/60s 23mm ISO 10000. Processed using Capture One with Fujifilm Classic Negative film simulation.
I've had similar experiences with other museums I've visited, like this Danish design museum.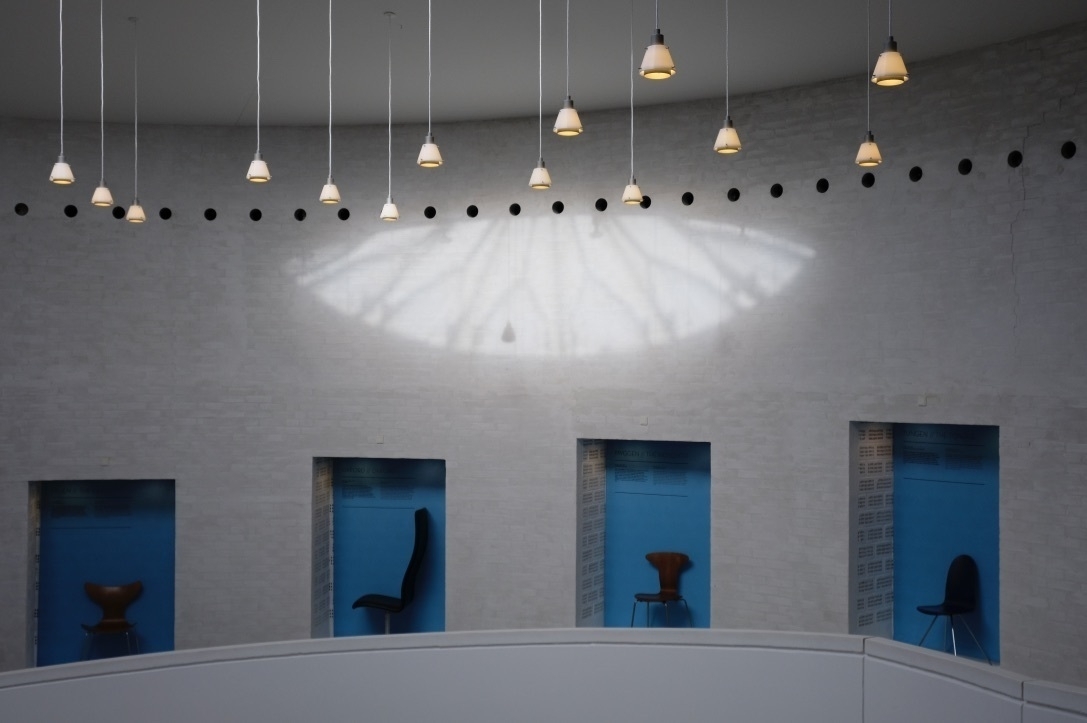 Photo taken with Fujifilm X-T20 and XF18-55 at f6.4 1/480s ISO 800, Provia film simulation JPEG SOOC.